The Reels function is based on the same user interface and structure as TikTok. This means that if you are familiar with TikTok video editing software, you won't face any trouble making your first video for Reel. Just swipe on the Stories camera on Instagram and you'll find a Reels option there. Once you have Reels open, you can either record a new video or edit it by choosing one from your mobile.
The editing tools include speed control, align options, audio, and filter options. The Reel video can be posted on your main feed and in the "Explore" section of Instagram. It can appear in your stories as well. You can Explore and look for videos with the Reels tag on videos, Instagram users and your fans will see your video. You need to have a link to the video to download Instagram reels videos.
How to access Instagram Reels?
It's not stand alone app, so don't bother looking through app stores for it. This is going to come as an update to your Instagram app. You can install Instagram's latest updates to check whether or not it has been released in your region. You can simply access the Reels in the Explore tab once you have received the update, and scroll through videos just like in TikTok. Downloading on Instagram reels is easy, as you have to get the link of the video only. We will guide you how to do it in this guide.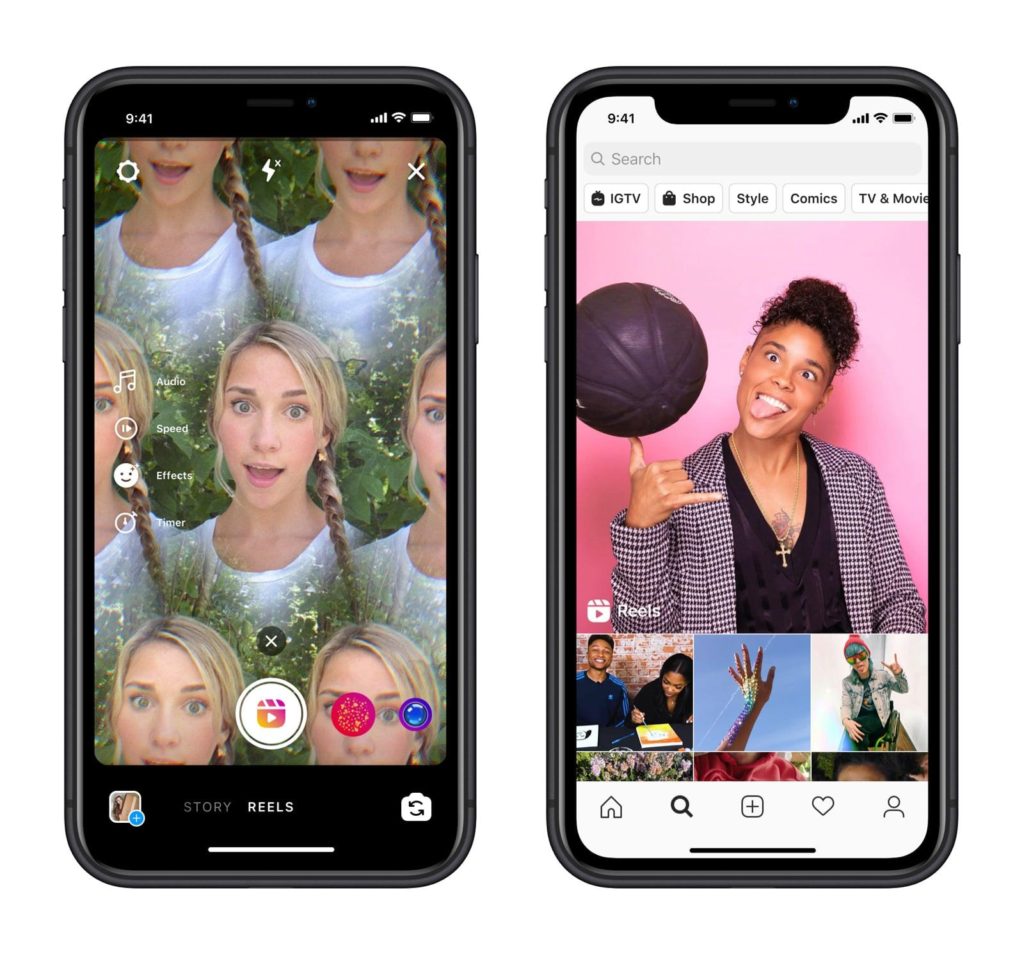 How to copy Reels video link?
You can easily copy the link from reels videos by opening the Instagram application and signing into your account. All of the videos from the people you follow and the latest trends will be available in the Explore section. Go into Instagram's explore session and look for videos with Reels tag on them. Open the video and click on three dots given on the bottom side of the video. From the menu, copy the video link and open web browser, and go to our website to use our Instagram reels video downloader tool.
Here is the stepwise guide to copy the Instagram reels video link:
Open the Instagram application or go to Instagram website on PC and login to your account
Find your favorite Instagram reels video
Open the video and click on three dots
Copy the link and go to our Instagram reels video downloader
Why to use Instagram Reels?
TikTok is a Chinese app and has become a victim of recent changes in relations between the United States and China. For shady reasons, Donald Trump has accused Chinese apps of hacking, stealing data, and exploiting it. Things have escalated, and in the United States and several other nations, TikTok may face a ban. For some years, Instagram had intended to add TikTok-like features, but now they think it was the right time to launch them. For TikTok, the timing may not be any worse, but for Instagram, it is a fair chance. In favor of Instagram, all of this will work and people will leave TikTok and start using Instagram Reels.